Jim - the project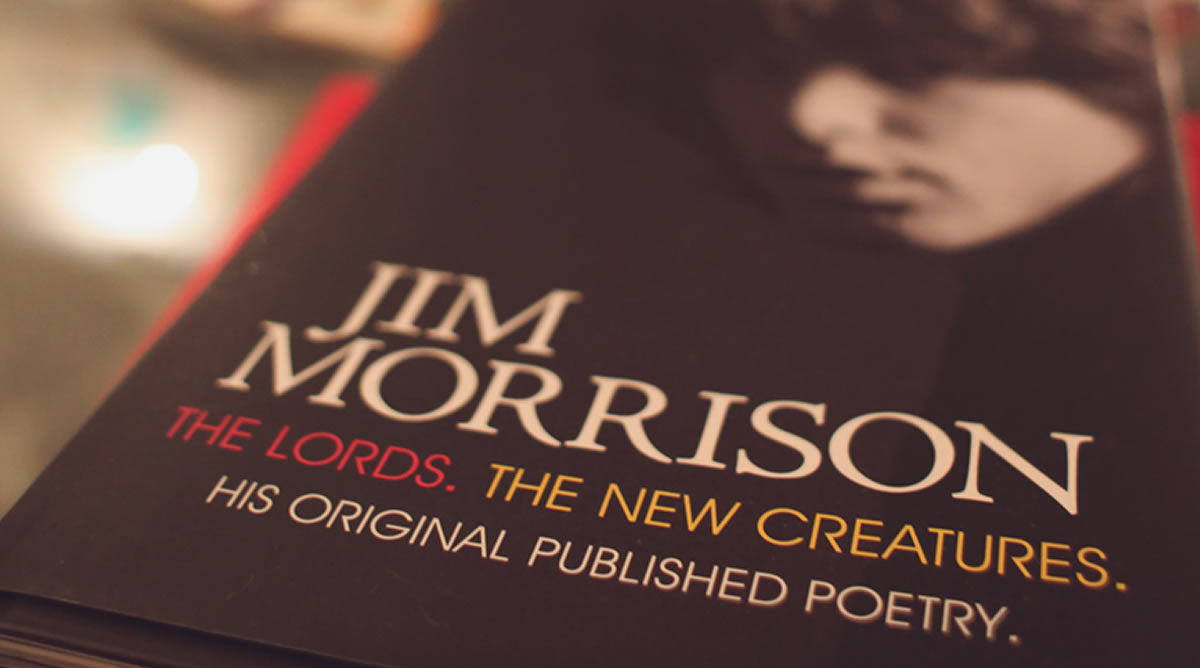 Jim Morrison: The Lords. The new Creatures. His Original Published Poetry.
Omnibus Press. Cover Photo by Joel Brodsky and Cover Design by Fresh Lemon
THE SYNOPSIS
A 'rock and roll' love story written for radio, set against the backdrop of the psychedelic counter cultural scene of the late 1960s.
Laura remembers her love affair with Jim, a well known American rock star, who she met quite by chance when she was a young aspiring writer while on a trip to California in the spring of 1968. We follow her story over a series of their meetings that take place in California, London and Copenhagen when Jim and his band are touring Europe that summer at the height of their fame.
In a world that Laura knows nothing about, she finds herself embarking on an intense relationship with Jim, who has now grown weary of the trappings and pressure of his meteoric success and together they envision another life, pursuing their love of poetry, self discovery and freedom..
Jim is a story written for radio with music specially commissioned by the author and evokes a different era, the late 1960s and its 'happening' counter cultural revolution which inspired a generation.
But it is really a story with a timeless theme, about the mystery and adventure of being young and falling in love, about chance meetings and how the experience of these early emotional awakenings can never leave us where they find us...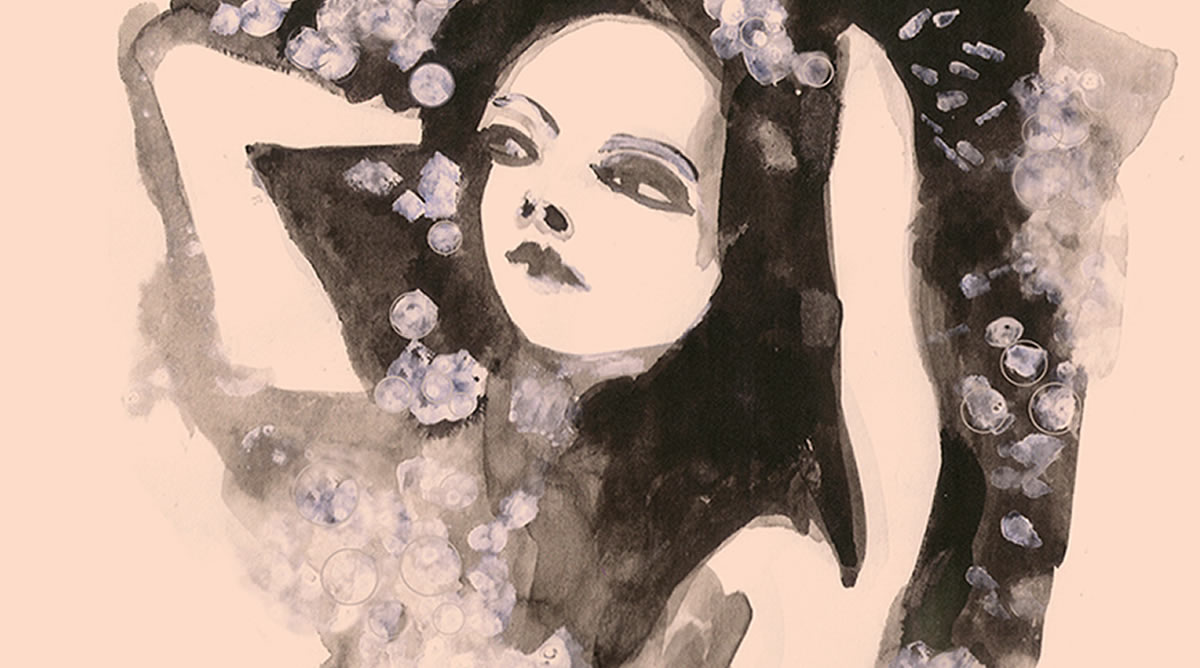 THE INSPIRATION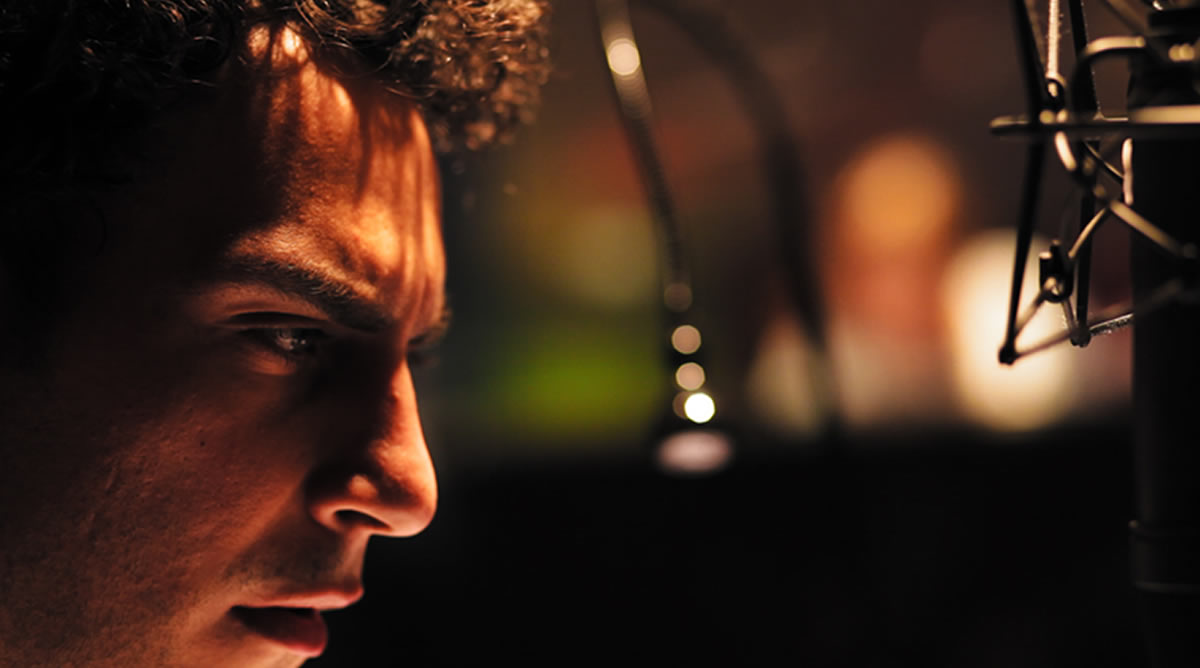 The 'voice' of Jim. Cesare Taurasi in the recording studio.
Jim is my first radio play. It started life at London's dsound studio when I went to record a short commentary about my film Time Travel Boyfriends for an online festival showcase early in 2014 and dsound's Dave Morritt suggested I thought about creating some audio pieces, expanding on the Time Travel Boyfriends theme, 'fantasy love letters to famous men from history' which is featured on this website - please see this site's Homepage/Time Travel Boyfriends.
Exploring the idea resulted in this 60 minute production, a story loosely inspired by one of Time Travel Boyfriends' original line-up, Jim Morrison. He seemed a good choice for a first flirtation with a radio romance. He has a cross generational timeless appeal, rock star legend status, was stunning and is very 'available' on DVDs and youtube.
It was also an excuse to go to Paris and ask for a 'ritualistic' blessing for the idea and I enjoyed an indulgent day there retracing Jim's bohemian footsteps. I'd like to thank artist and The Doors aficionado Michelle Campbell for her enjoyable and enlightening tour of Jim Morrison's Paris starting at Père Lachaise which Michelle calls 'the Lourdes of Rock and Roll'. I found it fascinating and also very moving and the living research fuelled the creativity. There have been numerous productions about the subject so there's nothing unique in that but it's Jim Morrison, the free-spirited poet who interested me and inspired this fictional story, told to us by the muse of a Jim of my own 'imagination'.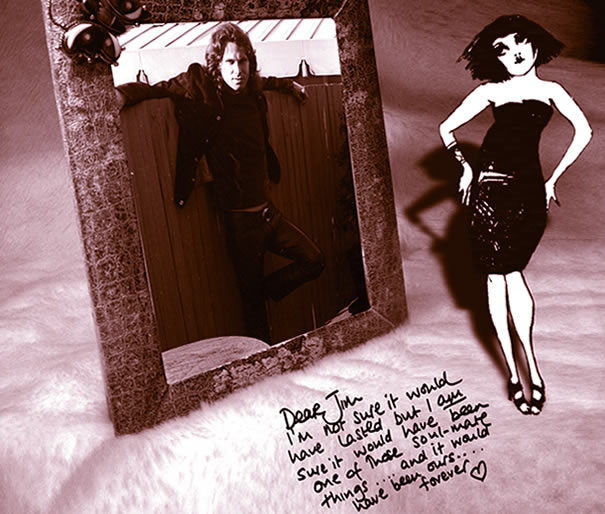 Time Travel Boyfriends / Jim Morrison by Josephine Halbert 2007
Photo of Jim Morrison: Michael Ochs Archive/Getty Images