Jim - the project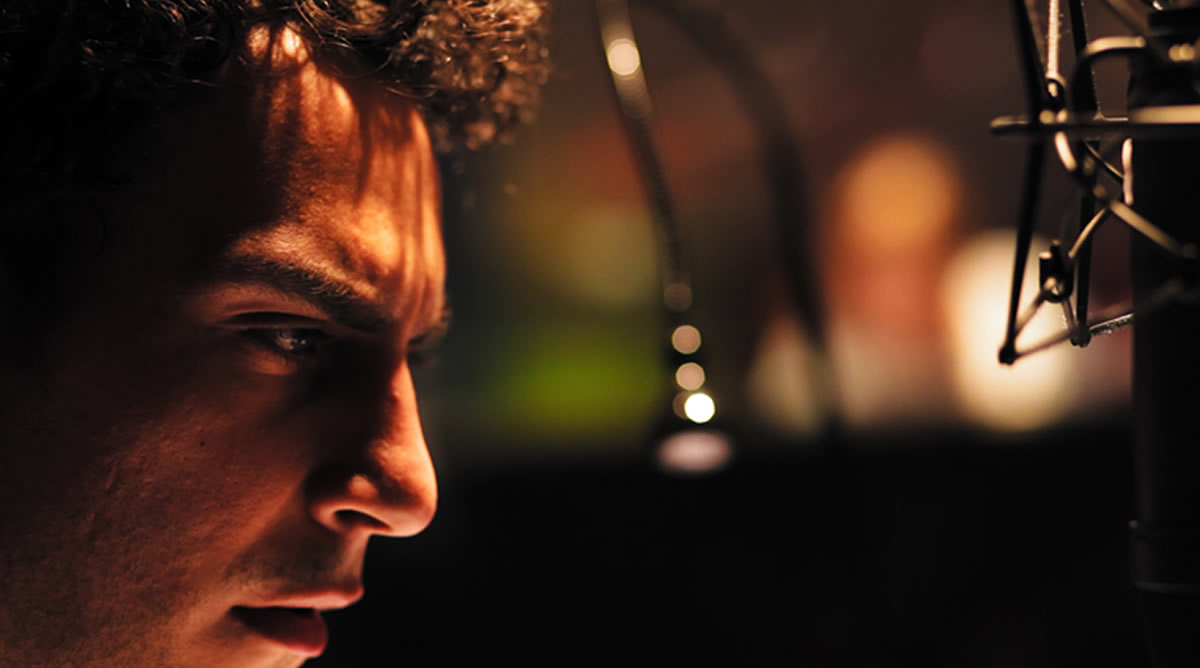 The 'voice' of Jim. Cesare Taurasi in the recording studio.
THE SYNOPSIS
'Jim ' is a fictional 'rock and roll' love story, written as a radio play, and set against the backdrop of the psychedelic counter cultural scene of the late 1960s.
Laura remembers her love affair with Jim, a well known American rock star, who she met quite by chance when she was a young aspiring writer while on a trip to California in the spring of 1968. We follow her story over a series of their meetings that take place in California, London and Copenhagen where Jim and his band are touring Europe that summer at the height of their fame.
In a world that Laura knows nothing about, she finds herself embarking on an intense relationship with Jim, who has now grown weary of the trappings and pressure of his meteoric success and together they envision another life, pursuing their love of poetry, self-discovery and freedom.
It's a story with music specially commissioned by the author and evokes a different era, the late 1960s and its 'happening' counter cultural revolution which inspired a generation.
It is the 'muse's story', told to us through the eyes of an imaginary Laura, but it is really a story with a timeless theme, about the mystery and adventure of being young and falling in love, about chance meetings and how the experience of these emotional awakenings can never leave us where they find us.