The Inspiration
I remember watching Cleopatra's TV debut in the seventies as a child, Taylor and Burton in love as Antony and Cleopatra and themselves. I tried endlessly to recreate the film's 1960s zinging visual splendour with my crayons. There was a Tutenkhamen exhibition craze too in the 1970s. I dressed my dolls and trolls like courtiers of Queen Cleo and King Tut. Visits to nearby Hadrian's Wall's historic sites were about Hollywood-dreaming around Roman remains of drains, grain stores and logic in the wild Northumbrian landscape. Absorbing the adult chat about the Burton and Taylor mystique and the glamour.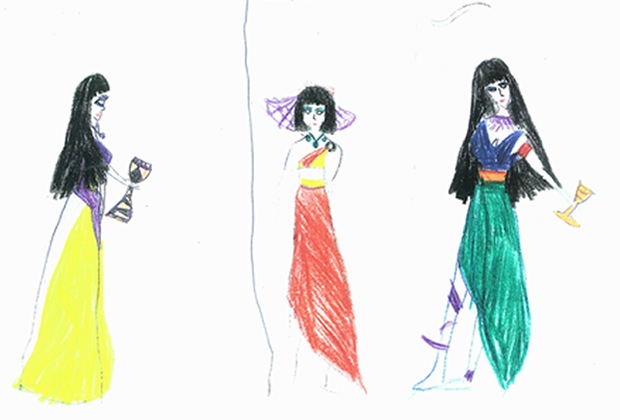 Years later, on a Nile cruise holiday, I realised it was the Hollywood History Book's Ancient Egypt I was searching for rather than the amazing genuine one. Warhol said that Cleopatra was the biggest design influence on the 1960s; timeless Egypt always inspires the contemporary.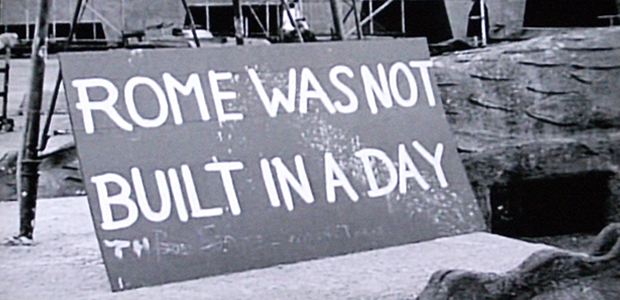 But it was the documentary of the making of Cleopatra, made in 2000, Cleopatra: The Film That Changed Hollywood (an extra feature on the Cleopatra 1963 DVD and Bluray) that really made me want to make this short film. It's a tour de force documentary about of the challenge of making the notorious blockbuster, its excess, indulgence, studio intrigue, operatic-romantic script, chaos, love and creative courage.. An historic wonder of bygone Hollywood filmmaking and the creation of the stunning moving theatrical tableau that Cleopatra is and the missing hours of footage that could have made it something else.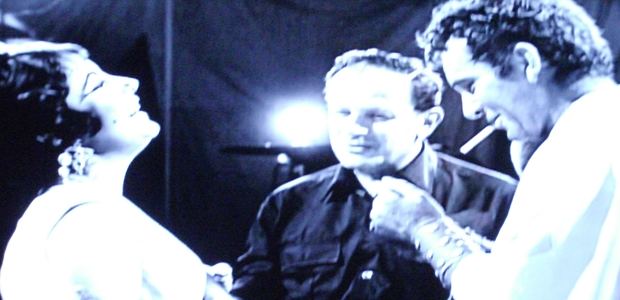 I wanted to visit that world myself, backstage at Cinecitta Studios fifty years ago to the film that inspired the child in me. So I imagined creating another story - a love-letter to the famous film itself - the story of a young woman 'dropping in' and finding herself part of it all… for a moment.