The Making Of
The Making of A Short Epic About Love
The Jewellery
'You can't cry on a Diamond's Shoulder' Elizabeth Taylor said. Maybe true - but you CAN create your own 'Epic' jewellery collection inspired by the mega-diamond owning actress. Jewellery designer Vanessa Graham Dixon and I watched every Roman and Egyptian themed film we could find – a marathon viewing of decades of movie Pharaohs and Gladiators ranging from the mainstream Bank Holiday TV blockbuster to Arthouse, like the mysterious Pharaoh by Kawalerowicz.
Vanessa created a unique collection for this film, putting her knowledge, talent and love of jewellery to work with a midas touch. Many inspirations took hold but we always went back to the original wonder that is Cleopatra, starring Elizabeth Taylor. This film project began with the jewellery first and I am sure that Miss Taylor would approve.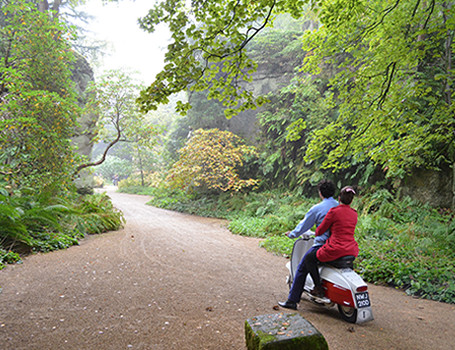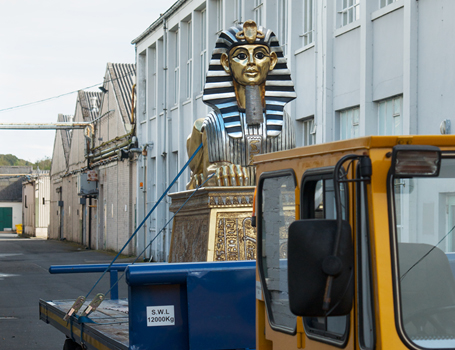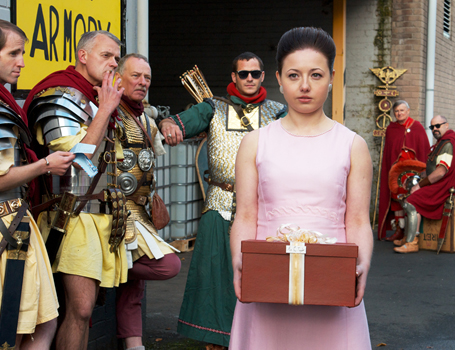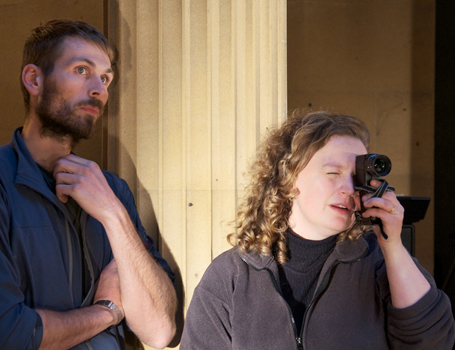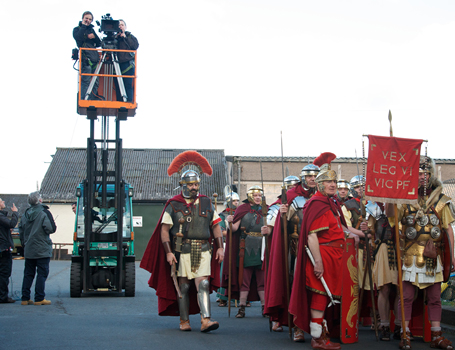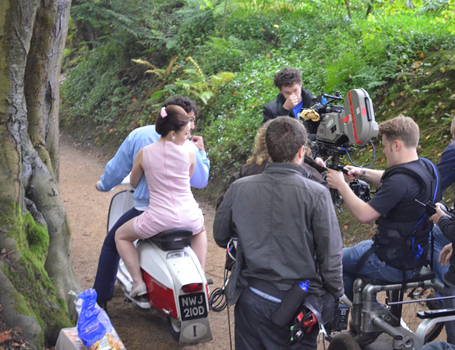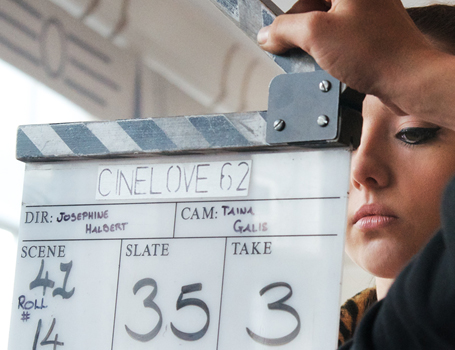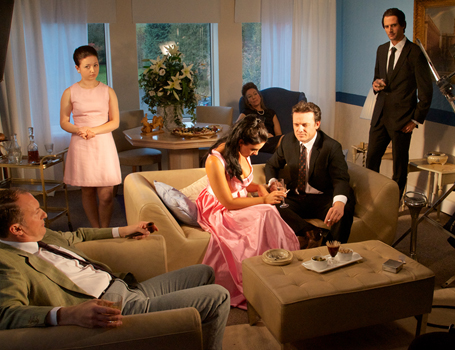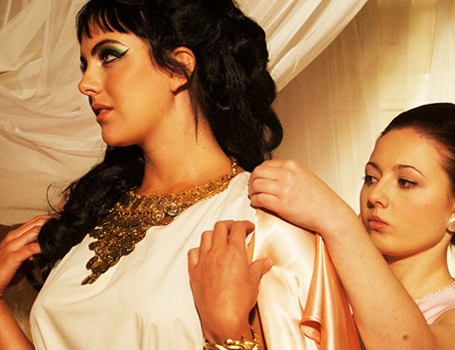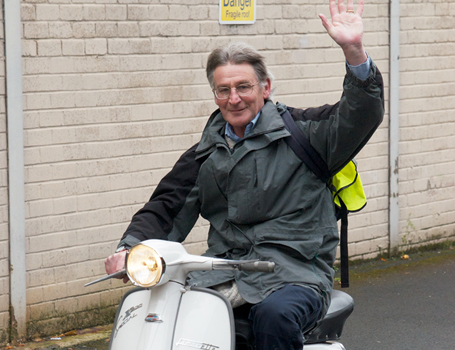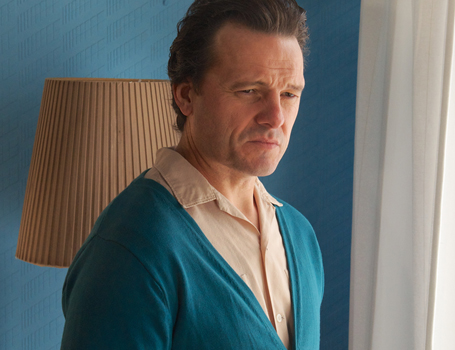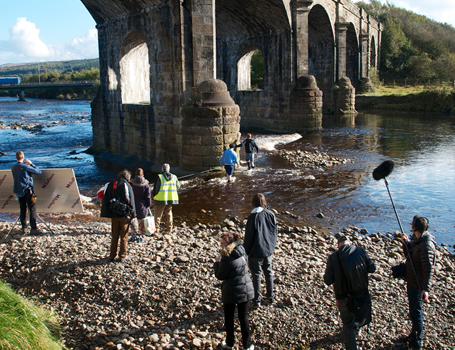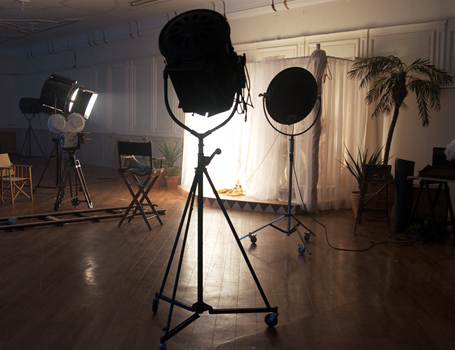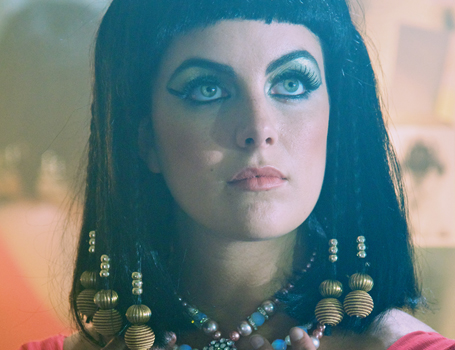 The Location
It was a challenge recreating 1960s Rome in Northumberland, 2012 but thanks to Philip Gifford Associates we were able to film in an old Paint Factory site they manage, once home of long-gone Hadrian Paints, which fortuitously had Roman embellishments made by the artists who once worked there.. When I was shown around the site's interior, this mosaic floor was the first thing I saw as the door opened. I couldn't believe it! The location defined the film's production.
Lisa O'Grady - Production Designer
Lisa and her Art department were a joy. Fantasy became reality as Lisa 'delivered' CineCitta Studios to our Northumbrian old paint factory location and beyond. She was great at interpreting the sets, with great creative flair, knowledge and enthusiasm.
The Antonine Guards
One of Scotland's premier living history societies - The Antonine Guard were the perfect Roman legion for this film as they take their inspiration from the real VIth Legion, who were with Julius Caeser and also Antony in Cleopatra's Alexandria. A happy co-incidence! And we were delighted to film them in action and that they could join us.
Sofia
The role of Sofia is the visual narrator of the film. The casting was an instinctive process. The character was an open book and I was looking for someone who could bring an imaginative approach and a wide emotional range to give life to the the outsider-central persona of Sofia. I think Aiste Gramantaite gives a very engaging performance with intelligence and sensitivity. Sofia lives!
Throne
Andrew Bottomley, a long-time creative collaborator of mine, put his skill to making a timeless and stylish set piece with his team at Compleat Interiors, renowned Northumberland based furniture designers and makers. His talent for interpreting the classic with individual flair makes this throne fit for a queen a real showstopper. Both leading ladies get to be around the throne in the movie and I get to use it now at home when holding court as Queen of my sitting room.